Mansard Roof Installation
Choosing the right style for the roofing system can be confusing. But what if the style is both eye-pleasing and forms a strong structure? Opting for a mansard roof can give you both. If you are considering getting a mansard roof, count on Roof Rangers.
We are associated with contractors in your locality who will offer you roof installation of various types and styles according to your requirements. All of our listed roofers have the experience to deliver excellent roofing repair, maintenance, replacement, and other services. For any kind of queries, call 844-334-1444.
Why Go for Mansard Roofs?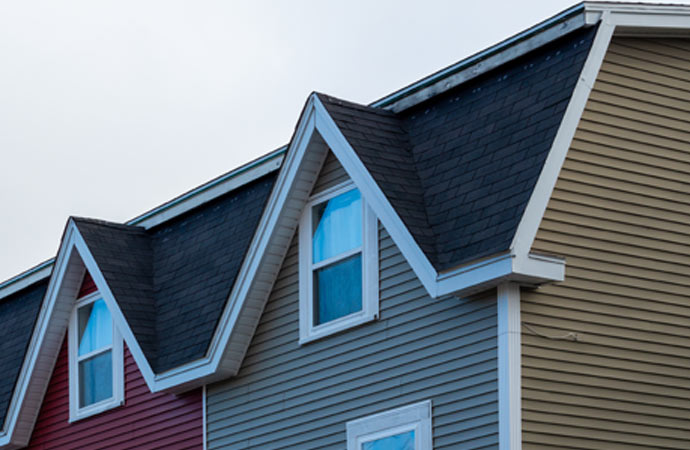 While there are many kinds of roofing styles to choose from, Mansard roofs enable an increased space in the attic. This space can be converted into a bedroom, office, and more.
Aesthetic appeal: This roof style is reminiscent of French culture and is quite popular in the US. Its vintage vibe gives a visually pleasing outlook.
Versatility in Design: These have a variety of different types. They come in various kinds of design, such as straight, concave, convex, and s-shape.
Energy efficiency: Heat is distributed evenly in the attic. This results in reduced energy consumption and lower energy costs.
Durability: The double slope of mansard roofs makes them durable and resistant to strong wind.
Roof Rangers Can Help with Your Roofing System
Finding a trustworthy company for your roofing system can be a daunting task. Roof Rangers can save you from this trouble with reliable contractors nearby your area. They have the proper knowledge and expertise to perform the job. Being well-established in the locality, they can get the job done in a minimal amount of time and efficiently. Call us at 844-334-1444 to talk to our customer representative. Otherwise, click here to contact us online.