Find Your Local Commercial Roofing Service
Commercial roofing projects, on the other hand, are frequently larger than residential projects and necessitate more employees and materials, as well as larger equipment. When you contact Roof Rangers to finish your commercial roofing project, you can rest certain that you are in the hands of a skilled roofing contractor with many years of industry experience. Roof Rangers promotes safety and guarantees that every aspect of the project is handled with the highest quality and craftsmanship, from the initial evaluation to the last day of finish.
Roof Rangers is a network of independently-owned, roofing and structural repair contractors who are experienced and committed to providing the highest level of expertise and customer service in the commercial roofing repair industry. Just give us a call at 844-334-1444 to know more about us.
The Right Commercial Roofing Services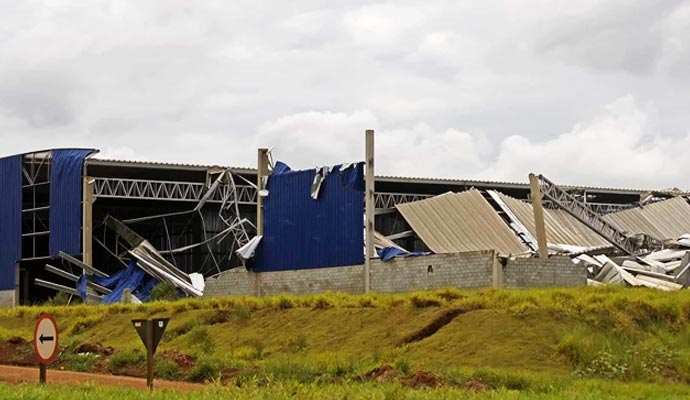 Roof repairs are expensive, but not as expensive as a full roof replacement. Roofing systems deteriorate as a result of weather and the natural progression of time. Cracks appear in the tiles, parts begin to thin, and leaks soon follow. If your traditional strategy to maintenance is to wait it out and have your roof examined every few years, you'll quickly run out of money. The problem's that you aren't even aware of it arising and it hits when you least expect them. In such cases waiting a year or more to have your roof inspected could spell disaster for your money.
Commercial maintenance is a common commercial roofing service that helps to prevent risks. Preventative maintenance examines your commercial roofing materials, the condition of your commercial building's roof, and the present life expectancy of your roof based on the number of problems discovered. Small repairs may appear to be a cost that accumulates over time, but many times these inspections may not uncover problems that jeopardize the structural stability of your building. These are precautionary measures against costly repairs, not a means for businesses to find new methods to take your money.
Rely on Us for Commercial Roofing Service
When you schedule your free estimate, you can be confident that you will meet with a highly-skilled, ethical contractor that will provide you with a cost-effective repair that will fix your problem the first time, every time. Call us at 844-334-1444 or Find your local contractor now!