Install Tile Roofing on Your Residential & Commercial Property
Tile roofing is widely known for its distinctive appearance. It is commonly used in many different types of homes, from traditional villas to modern homes because of its sleek and contemporary design. This roofing type is popular in areas with hot, dry climates due to its ability to reflect sunlight and reduce heat transmission into the home. However, if you want to give your property a stylish and unique appearance and at the same time, protection from harsh outside elements, installing tile roofing can be a good option.
At Roof Rangers, we have plenty of qualified roofing contractors who can provide the best roofing installation services as per your requirements. Contact us at 844-334-1444 for a consultation today. You can also find your local roofing contractors at this link here.
Discover The Advantages of Installing Tile Roofing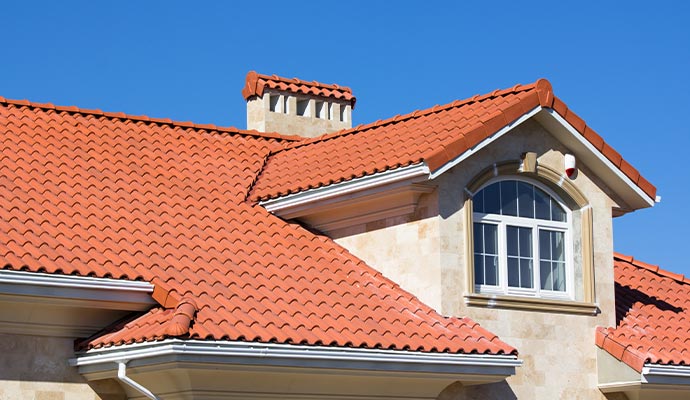 Tile roofing is made from fired clay that resembles traditional clay tiles. This roofing type is highly demandable by any home or business owner because there are a lot of benefits to tile roofing installation, such as:
Heat resistant: Clay requires more time to heat up and resist heat because it retains heat less effectively. This means that the roof itself is responsible for a significant amount of heat loss. Eventually, this will cause less heat to build up inside the house.
Durability: Tile roofing is highly durable because it can last a long time with proper maintenance.
Low maintenance: This roofing material requires very little maintenance and is resistant to pests, insects, or fire.
Environmentally friendly: The tile roofing materials are produced from natural materials and can be recycled which makes them a green roofing choice.