Professional Roofing Contractors for Shopping Mall
Large shopping malls provide challenges to roofers because of their large footprints and distinctive design. Furthermore, closing a facility, such as a retail mall, for several weeks to repair a roof might be disastrous for business. In fact, most people are just unable to do so. A damaged roof, on the other hand, can quickly drive clients away. the roof of a commercial property such as a shopping mall receives considerable attention with respect to its appearance. The types of materials utilized, color schemes, landscaping, and signage all play key roles in producing curb appeal and persuading customers to utilize the products or services provided within a commercial property.
At Roof Rangers, our skilled roofing contractors have the resources, knowledge, and expertise to handle any roofing problem you may have. Our crew is dedicated to providing superior care for your commercial roof. Our experts use high-quality products from industry leaders such as LP Smartside, CertainTeed, Mastic, Owens Corning, and others. Find your local contractors now, and you may also call us at 844-334-1444 to know more about us.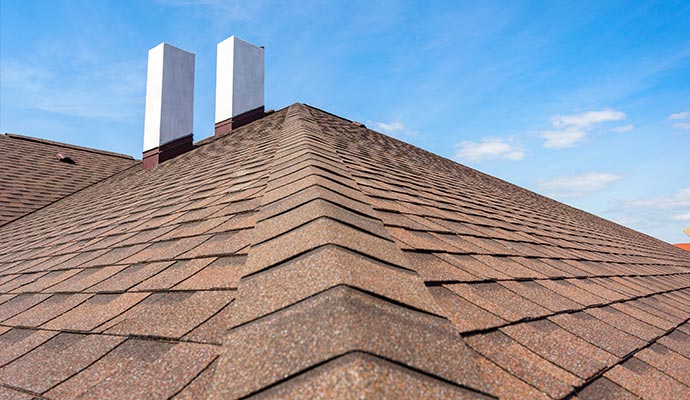 Commercial Industries Served by Roof Rangers
With the team of professionals we have, Roof Rangers has provided excellent roofing solutions to many industries in the past few decades. Commercial industries we serve include:
Schools
Restaurant
Stores
Hotels
Fast Food Joint
Medical Center
Hospitals
Educational Institutes
Rely on Us for Getting The Best Roofing Contractors
We are a network of privately owned Roofing contractors who are seasoned and dedicated to providing the Roofing industry with the highest level of professionalism and customer service. Get a free inspection to learn if your roof is still in good condition, is nearing the end of its lifespan, or if there are areas that can be patched so you don't need a full roof replacement. Whether you need roof repair, replacement, or installation, we have contractors for you. Find your local contractor now!