Metal Roof Installations in Your Local Area
Your roof not only completes the look of your house, but it also plays an important role in protecting it. This is why Roof Rangers exists to provide you with a long-lasting, environmentally friendly roof. Metal roofing is a fantastic option because it is incredibly resistant to the weather.
Roof Rangers has a network of talented roofing contractors for metal roof installations in your local area. All contractors within the network are talented and experienced. They undergo ongoing training, offer superior customer service, warranty their work, and carry their own insurance. Click here to find your local contractors now or call us at 844-334-1444 to learn more about us.
Benefits of Installing a Metal Roof by Roof Rangers in Your Area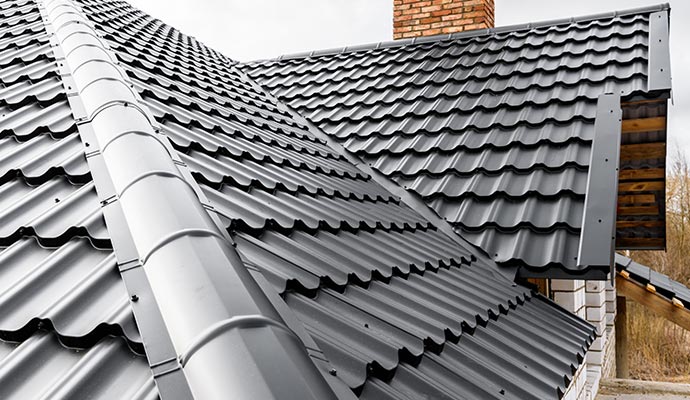 Longevity: Metal roofing, which is typically constructed of copper, aluminum, or steel, is both long-lasting and environmentally friendly. It protects your roof from wind, fire, mold, and other hazards. The material is tough, protective, and resistant to most things.
It's Maintenance-Free: Metal roofing is extremely resistant to harm and lasts for a long period. This implies you won't have to pay any maintenance expenses for the next 50 years or so, mostly because you won't have to replace it.
It's Safe: Metal roofing is safe because it is non-combustible, unlike wood or other types of roofing. Metal roofing is also eco-friendly because most metal roofing products are made of recyclable materials.
Versatility: There are hundreds of colors and paint treatments to pick from, ensuring that there is a metal roof to suit every taste. You can match your roof to your home in a variety of colors, from vibrant terra cotta red to understated Vermont slate.
Whether you need roof repair, replacement, or installation, we have contractors for you. Find your local contractor now!