Different Types of Roofs You Can Install
Whether you need to install a new roof, repair it, or replace it, you need to rely on contractors who are not only experienced but have extensive knowledge of roofing. Inexperienced roof contractors might not understand the critical things about roofing, and you can end up with a roof that doesn't suit your requirement and style.
Roof Rangers network has accumulated talented roof contractors so that homeowners don't have to worry about the reliability of their services. Find your local contractors now, and you may also call us at 844-334-1444 to know more about us.
What Is The Best Type of Roof for My Home?
Which type of roofing is best for your property solely depends on its structure and appearance. Following are a few types of roofs you may consider while choosing one: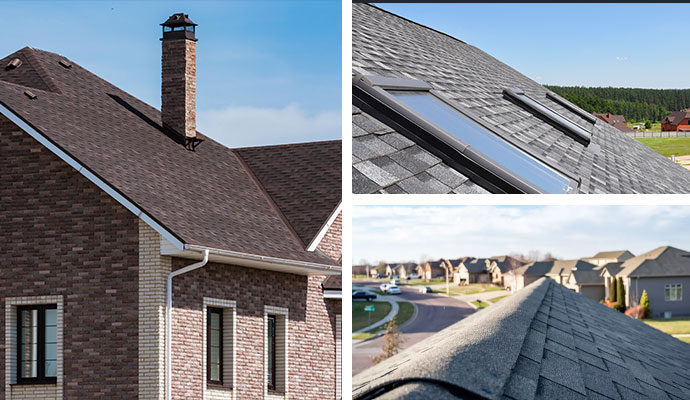 Metal roofing- Metal roofing is typically more expensive; however, it will far outlast shingled roofs. Metals roofs are a cost-effective option, and they will not crack, shrink or erode like many other roofing materials. Metal roofing is designed to withstand high winds, snow, and driving rain and reflect harmful sun rays. This type of roofing helps you cut down your energy bill for cooling.
Wood roofing- Cape Cod cottages, quaint Craftsman, and Tudor-style homes all look great with wood roofs. They begin as a sandy brown and become silver as they age. In dry climes, wood roofs can survive 50 years, but in fire-prone locations, they need maintenance. Wood roofing deteriorates more quickly in wet areas.
Green roofing- Green roofs, which are covered in plants and may enhance air quality, minimize water runoff, and insulate dwellings to avoid urban heat islands, are becoming increasingly popular. Extra structural support, a vapor barrier, thermal insulation, waterproofing, drainage, water filtering, soil, compost, and plants are required.
Hire the Professional Contractors of Roof Rangers
Roof Rangers has a vast range network of contractors for roofing services. Whether you need roof repair, replacement, or installation, we have contractors for you. We make sure to enlist experienced, knowledgeable, and reliable contractors, so they are already pre-reviewed for you. You won't have to go through the extra mile to find out about the basic things about their license and reliability.
Looking for roof installation experts? Find your local contractor now!