Gable Roof Installation for Your Home
Gable roofs are one of the most popular roof styles in the US. They are easily recognizable by their triangular shape. They are cost-friendly and provide a simplistic look. However, if proper installation is not done, then problems can occur and cause damage to the structure of the building.
But worry not! Roof Rangers has the solution. We are comprised of a large web of experienced contractors. Our contractors have been working in the industry for years. Thus they have actual knowledge of gable roofs and other roofing styles installation. Call us at 844-334-1444 to learn more.
Different Kinds of Gable Roofs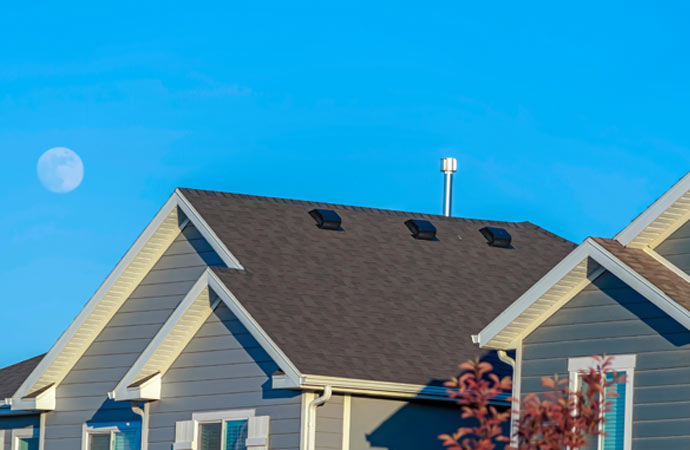 Gable roofs come in various types, each having different attributes and outer looks. Such as:
Front gable: A gable roof is simply constructed on the front, with the entrance door under the gable. Though often found in Colonial-style houses, it is gaining much popularity over time.
Side gable: In a side gable roof, the gables are placed on the sides of the building rather than the front or back. This type of roof adds versatility in appearance.
Cross gable: Croof gable roofs have two or more gables that intersect at some point. The intersection forms a plus or cross shape. This is a great option if you want to accent different areas in one building.
Dutch gable: This type combines a gable and a hip roof. Here the gable is placed on top of the hip roof. If you want an aesthetically pleasing roof, then this is the right choice.