Premium Roofing Maintenance Services
Your home's roof needs regular maintenance, just like any other system, to ensure optimal functioning and safety. Even while routine roof maintenance might seem like an unnecessary effort, this tiny act of preventative measure can avoid serious problems in the long haul and spare you a lot of hassle.
For instance, early detection of leaks and cracks can avoid potential indoor flooding, and spotting loose shingles can prevent costly blow-offs. The professional roofing contractors of Roof Rangers come in handy in these kinds of situations.
Roof Rangers is a network of independently owned roofing contractors with years of experience who are committed to offering the greatest level of professionalism and expertise to the roofing industry. Our roofing contractors will provide the most reliable and affordable roof maintenance services in your locality. Click here to find local contractors around your locality, or dial 844-334-1444 to know more.
Learn The Benefits of Roof Maintenance Services in Your Local Area
The top focus when it comes to house improvement projects should always be regular roof maintenance. There are several benefits of roof maintenance services. Some of them are: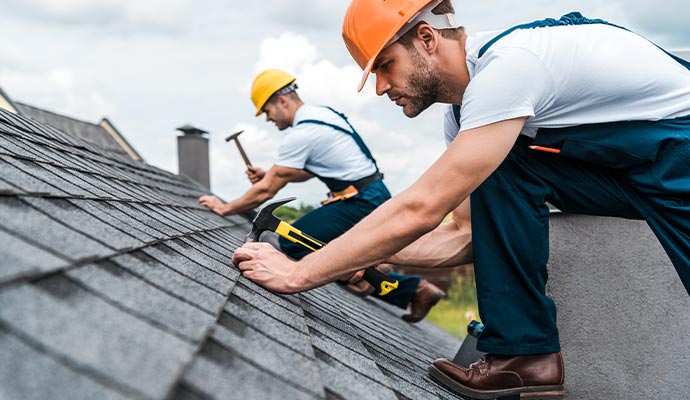 Extends the roof's service life
Detects roof leaks quickly
Keeps your house looking beautiful both inside and out
Maintains the integrity of your roof
Saves your money in the long run
Lowers energy bills
Avoids health hazards regarding mold and mildew growth
Eliminates dangers to your roof and house
Protects your roof from natural disasters like storms, hurricanes