Repair Water Leaks in Your Roofing System
Every household has experienced roof leaks. Nobody likes a leaky home. A tiny leak can signal a significant roofing problem. Damaged shingles, insufficient valley sealant, cracked vents, and cracked flashing can cause roof leaks. Roofing repairs aren't easy. How you approach the repair affects the building's structural integrity. Roof Rangers works with many local roofers.
You can contact us at 844-334-1444 or click on the link here to discuss your requirements with us and we'll connect you to the best local service provider near you.
Know The Benefits of Repairing Your Leaky Roof
A leaky roof gets worse when you ignore the symptoms and the problem without fixing it. Therefore, you should contact an expert and begin the repair procedure as soon as you notice the problems. The following are the advantages it offers: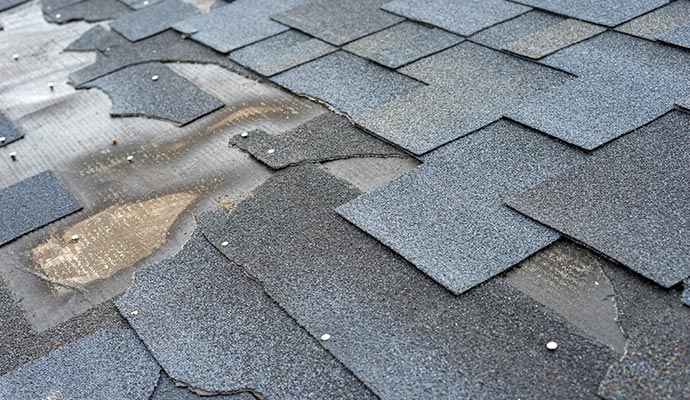 Avoid severe roofing damage: If a roof leak is not fixed in a timely manner, it grows and gets worse. A leaky roof, among other dangerous things, will bring mold and mildew to your ceiling and attic. Additionally, the mold may spread all over the roof areas, and within no time, the entire area may get coated in the fungus or micro-bacterial organism. You can avoid severe roofing damage by calling us.
Preserves the entire structural integrity: Your insulation, walls, floors, and ceilings can all be seriously harmed by water leaks. This leads to some significant structural issues. These structural damages are not only terrible but also costly to fix. Your home's structural integrity will be safeguarded if you find the roof leaks immediately enough and fix them.
Early repair saves you money: In most cases, repairing a roof is less expensive than replacing it. Early detection of leaky roofs increases the likelihood that you will be able to fix them for a very low cost.
Safe living conditions for the occupants: Leaks might lead to the growth of mold and mildew, which could seriously harm the occupants' health. Early leak repair can help you reduce the danger to your health and safeguard the building. The building can then be used as a secure place to live.
Roof Rangers Helps to Secure Your Property from Roofing Damages
There are many professional roofing companies enlisted in our company. Each of them maintains a high standard and qualified service. We collab with companies in your locality and connect you with them in order to keep your roofing troubles away. Our available roofing repair services are storm damage repair, damaged shingles, missing shingles, roof holes, and others.
For free estimates, make a call at 844-334-1444 or find your local contractors yourself here.