Metal Roofing Services in Your Local Area
At Roof Rangers, we are confident in our exceptional expertise and unwavering commitment to delivering the best local roofing contractors to customers throughout the country. We provide companies that are guaranteed to give you outstanding solutions for all your roofing requirements, including metal roofing services. Whether you need repair, maintenance, replacement, or installation of a metal roof in your local area, our network at Roof Rangers has got you covered!
Our team of highly skilled roofing professionals guarantees a smooth and efficient installation or repair process, whether it's for a residential or commercial project. Rest assured, you will receive a sturdy, energy-efficient, and visually appealing metal roof that will endure for years to come when you contact Roof Rangers. To learn more, call us at 844-334-1444 or click here to find the Roof Ranger in your local area when you need a roofing repair or roofing replacement at your property.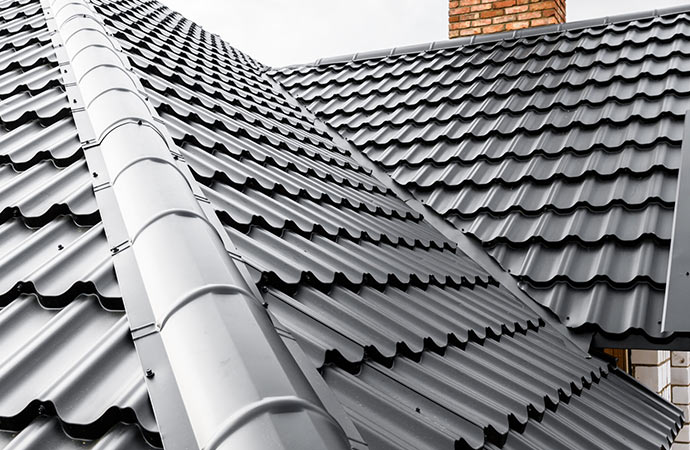 Advantages of Getting Roofing Services from Roof Rangers
Our metal roofing installation and repair services are available for homeowners and businesses seeking a durable, affordable, and long-lasting roofing option for your home or office. Our network of skilled professionals has been thoroughly vetted to ensure that you will receive high-quality metal materials and superior customer service when you contact us. We provide expert guidance in selecting the right metal roofing style and finish that will enhance the overall look of your property. You can trust our expertise to deliver, maintain, and repair a reliable and visually appealing metal roofing solution that will last for years to come.
We Provide the Best Metal Roofing Services in Your Local Area
Roof Rangers is your one-stop solution to finding the best roofing solutions within your local area. We have the team and resources to provide you with the best metal roofing services company in your city. Our services are offered nationwide. Contact us here to find your local Roof Ranger in your area.