Roofing Assessment
Roofs should be inspected regularly to avoid any costly damage. You should have a roof inspection if you see any signs of damage on your roof. An in-depth roof assessment can reveal if and where your roof requires maintenance. But this roof assessment isn't a DIY project, you must need professional hands.
The highly experienced and extensively knowledgeable contractors at Roof Rangers offer a thorough assessment to determine what services you exactly need. After their assessment, you will know which portion of your roof is damaged and needs repair service. Our listed roofing service providers are certified to perform the jobs properly. Call us today at 844-334-1444 to get more information about them. You can also click on the link to find your local contractor.
Warning Signs That Your Roof Needs Roof Assessment
Roof assessment will help you detect the severity and will help you whether you need a roof repair or roof replacement service. At what point should you have your roof inspected or assessed? Here are the signs that your roofing system needs an assessment: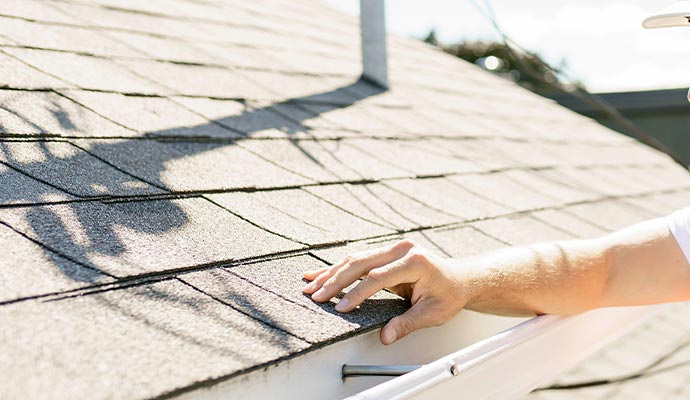 If you notice any peeling paint along your roof's edge, it's probably time to have a professional roof inspection performed. Peeling or cracking paint is a sign of excessive humidity.
Observable signs that your roof is leaking in the attic.
Drywall on the inside that is cracked or discolored.
After a major storm, have your roof inspected. The storm may have damaged your roof in ways you can't see without a professional.
Damage is obvious on shingle roofs. Find curled, cracked, or missing shingles. Cracks indicate that the shingle is structurally unstable and may collapse the next time it rains.
Count on Roof Rangers to Get The Best Roofing Contractors
Roof Rangers is your one-stop destination for finding qualified roofing contractors in your region. If your roof needs repair or replacement services, don't wait to get in touch with us. You can reach us at 844-334-1444 or click here to get detailed information about our listed contractors.