Roof Inspection for Roof Damage for Your Home
Just like any other tool, your roof needs maintenance every once in a while to ensure its health as well as prevent future problems from developing. Count on Roof Rangers to find a certified & licensed roofing contractor for in-depth roof inspection service. Our network of professionals is highly skilled in roofing matters. They can help you prepare for upcoming rainy & snow seasons. Solving roofing issues before they become major is a great way of saving money.
Annual roofing inspection & maintenance can protect you from roof leaks, and expensive roofing repairs. Ensure the health of your roof with Roof Rangers, call us at 844-334-1444 to find a local roofer for a roof inspection.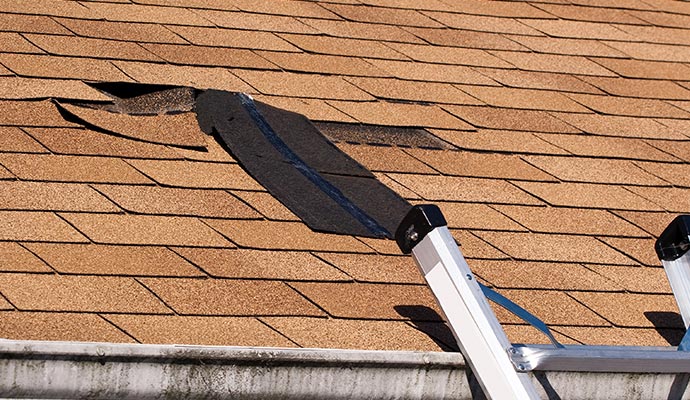 Identify Leaks in Your Roof
If you notice a water leak on your ceiling, inside the attic, or on the roof, you need a roof inspection to identify the root of the issue. Let the qualified contractors from Roof Rangers help you fix the problem. They have years of experience and extensive knowledge about roofs. They can deal with missing, cracked, or broken shingles, and roof leaks as well as structural issues and storm damage.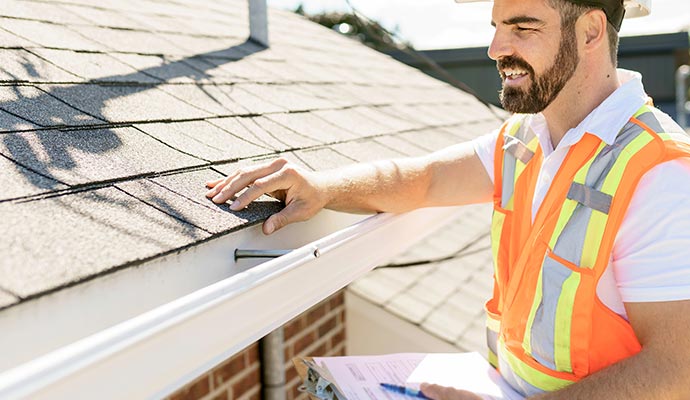 Benefits of Roof Inspection
It is important to have a professional roof inspection, once a while or at least annually, to protect your home from potential leaks & damage. Some notable benefits of roof inspection include:
Bring out existing problems waiting to grow larger
Identify roof leaks to their origin
Help your roof prepare for snowy & hurricane season
Ensure structural integrity of the roof
Help detect roof damage
Ensure proper drainage & prevent future leaks
Let Contractors from Roof Rangers Fix Roof Problems
If you notice a leak in the roof or ceiling of your home, contact Roof Rangers to find a suitable roofing professional to take care of the issue. Each of our selected contractors has specialized skills & experience in handling roofing problems. Additionally, here at Roof Rangers, you can find contractors for:
Give us a call at 844-334-1444 to locate a certified roofing contractor in your local area.