Asphalt Shingles Installations Service in Your Local Area
One of the most common types of shingles used by homeowners across the USA is asphalt shingles. Durable and attractive, asphalt shingles create a moisture barrier when installed to protect the roof deck against water damage. To get the longest life cycle for asphalt shingle roofs, it is wise to consult our roofing experts at Roof Rangers. We are a nationwide network of professional roofers, serving customers all over the United States.
To get an appointment, give us a call at 844-334-1444 and we'll help you find a top-notch local contractor in your area that is part of our national network. You can also find your own local contractor by clicking this link!
Things to Consider Before Choosing a Professional Roofing Company
Before hiring professionals for any type of shingles installation, you need to pick one with ample experience & credentials. That is why all of our Roof Rangers are vetted before they join our network. When you hire a Roof Ranger, you can count on getting: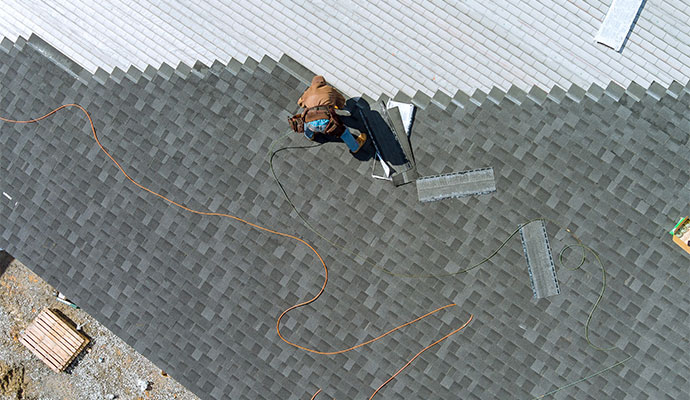 Experience & expertise: Look for professionals who have extensive experience in asphalt shingles roof installations.
Credentials & licensing: Verify that the roofing company has all the licenses, insurance, and certifications required by your state and local authorities.
Quality of materials: Ensure that the roofing company uses high-quality asphalt shingles that meet industry standards.
Warranties & guarantees: Verify that the roofing company offers warranties for their workmanship and materials.
Safety measures: Verify that the roofing company follows all safety measures and regulations during the installation process.
Installation process: Understand the roofing company's installation process and timeline before they start work.