Missing Shingles Replacement Service
Do you do regular checks for roof damage? Your roof needs to be monitored constantly even if there hasn't been a major storm recently. Roof leaks can cause serious, expensive structural damage to your building.
And what if you look up and notice a few shingles are missing? The replacement of missing roof shingles is the most typical repair for homeowners to make. Even if the missing shingles were caused by something other than severe winds, like improper installation, you should still get your roof fixed as soon as possible to avoid further structural damage.
The roofing contractors of Roof Rangers provide expert missing shingles repair services for homes and businesses. When making repairs for our customers, we only employ top-tier products and materials from trusted manufacturers in the roofing business. Please contact us immediately at 844-334-1444 to schedule a roof inspection.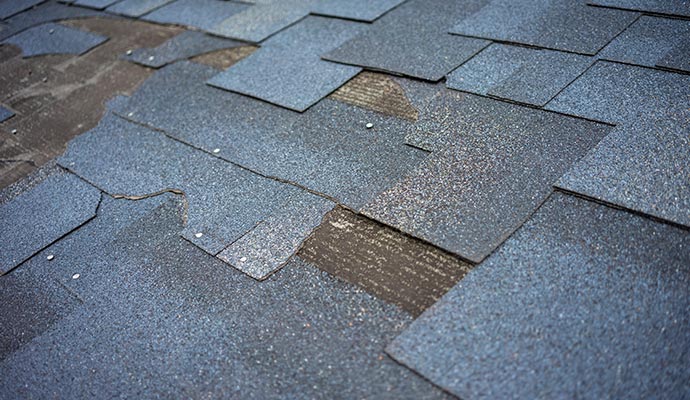 What Can Happen If You Do Not Replace A Missing Shingle?
Does it matter whether one shingle is missing or if the whole roof is damaged? Maybe. It is not necessarily the end of the world if a few shingles go missing.
But if the surrounding shingles deteriorate from rain, wind, and sunshine, the missing shingle could lead to problems. And the longer you keep your roof in this condition, the more likely it is that leaks will slowly but surely ruin it.
Missing Shingle? Need A Roof Repair Service?
Could you tell if there were missing shingles on the roof without really getting up there? They may end up in your yard or driveway after a big storm. There may be bald spots on the roof that are visible from the ground.
Still, it is smart to get your roof inspected routinely by a professional so that you can identify problems as early as possible. Roof Rangers' contractors offer a free inspection for any type of roof-related issues like roof installation, roof repair, and roof replacement. Do not hesitate to call us at 844-334-1444 or find your local contractor.