Roofing Services for Flat Roofs in Your Local Area
Flat roofs have become increasingly popular because of their sleek and contemporary design. However, ensuring that a flat roof remains completely sealed to prevent leaks presents a challenge. Fortunately, our national network of contractors at Roof Rangers will provide you with the best local roofing contractor in your area. All of our contractors are licensed, bonded, and thoroughly vetted. Whether you are contemplating the installation of a flat roof or seeking advice on the maintenance of your existing flat roof, we will help you find your best local option. Call 844-334-1444 or click this link to find the best roofing contractor near you.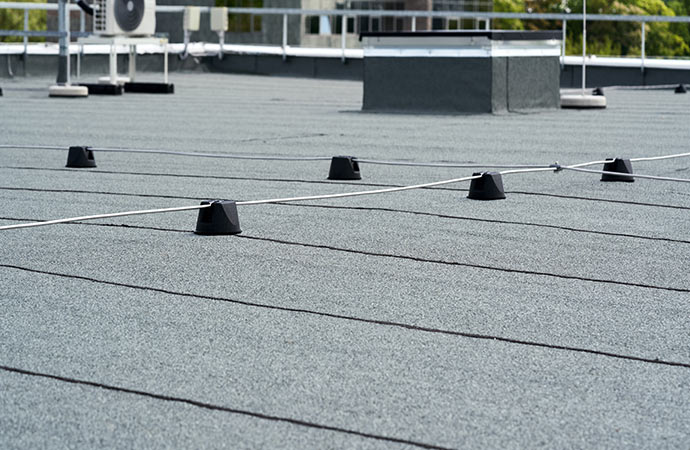 Why Flat Roofs Need Special Care in Roofing Services
Because their distinctive structure increases the risk of water damage from pooling water, flat roofs require specialized care. At Roof Rangers, we provide our clients with local contractors who offer a wide range of services designed to cater to waterproofing, repairing, maintaining, and installing flat roofs. Our Roof Rangers use top-notch materials to ensure reliable and long-lasting outcomes that safeguard your property and your flat roof. Call us at 844-334-1444 to learn more. We offer our services in all states across the country.
Choose Roof Rangers for Your Flat Roof Needs at Your Home or Office
Flat roofs require extra special care when it comes to installation, repair, and replacement services. Compared to other roofing styles, flat roofs require more precise and experienced roofing technicians to install and maintain. Fortunately, every member of our national network at Roof Rangers has been trained and vetted to provide expert services for flat roofs and other roofs. Contact Roof Rangers here to find the best roofing contractor in your local area.