Roof Repair & Replacement for Fast Food Restaurants Near You
Fast-food restaurants are popular places and fill lots of food orders on a daily basis. However, a leaky or damaged roof could create significant problems both inside and outside the restaurant. When you need any type of roofing services at your fast-food restaurant, the experts from Roof Rangers have an ideal solution.
As a national network of top-quality roofing contractors, Roof Rangers works with many distributors in your area. All of them are experts in roofing services and all of them are capable of providing any type of roofing service for your restaurant. Let us find the best-suited local contractor to solve your roofing issue and send that company to your fast-food restaurant ASAP. To learn more about our company or to schedule a contractor to handle your roofing needs, call us at 844-334-1444 or click here to secure roofing services from Roof Rangers ASAP in your local area.
What Are The Risks of Neglecting Proper Roof Maintenance?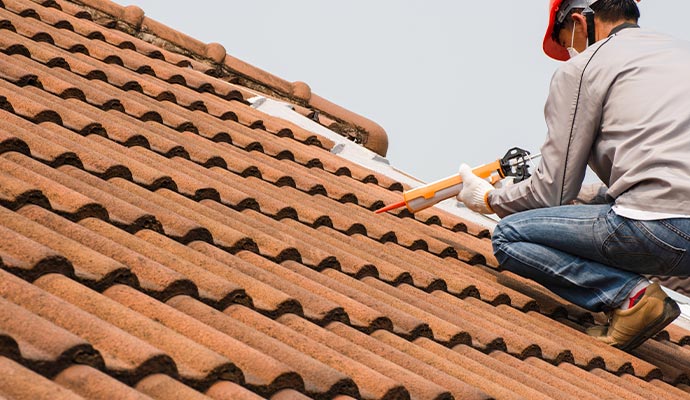 Ignoring the need for roof-related services would be a costly decision for a fast-food restaurant. You must stay on top of your roofing needs. Failure to do so could result in some of these unwanted consequences from roof leaks:
Ceiling stains
Water damage on walls
Structural damage
Mold growth
Lower property value
Pest-related activities
Fewer customers
Musty indoor odors
Trust Roof Rangers for The Best Roofing Solutions in Your Local Area
In addition to handling roof repairs & replacements for fast-food restaurants, the certified professionals at Roof Rangers have local distributors that can provide roof-related services to hotels, hospitals, shopping malls, and more. Our company operates throughout the USA and in your local area. Whether it involves repairing your roofs or replacing them, Roof Rangers is your one-stop solution. Just give us a call at 844-334-1444 or click here to find your local Roof Ranger today!