Professional Roofing Services for Fast Food Joints near You
Fast food shops are one of the most crowded places. Especially, the commercial spaces with roofing systems are quite beneficial for the business owners as people tend to like the view from rooftops. But it becomes pretty challenging to keep the roof dry because of various reasons such as disasters, cracks or spots occurrence, water leaks and many more. Neglecting the problems will create bigger problems.
From waterproofing the rooftop to maintaining it with proper care- every phase is equally necessary. However, you can get all the roofing services from experts easily. All you need to do is, contact Roof Rangers. We have all the local service providers under one roof. Our trained crew will connect you to the local distributors best suited to solve your roofing issue. Just give us a call at the following number 844-334-1444 and be tension-free! We are all ears to listen and provide solutions.
What Are The Risks for Neglecting Your Roof Maintenance Properly?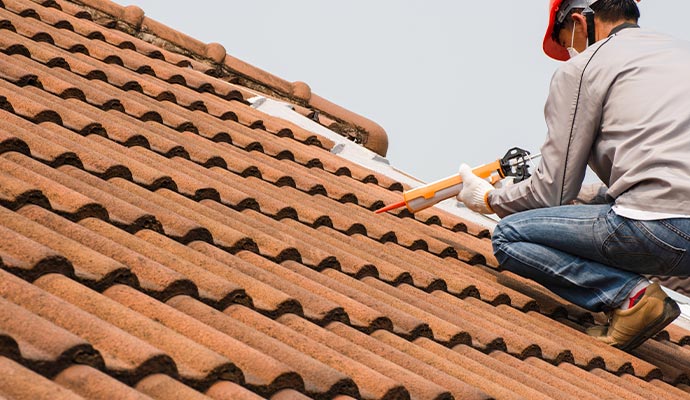 Abandoning care of your rooftop can call upon great risks for your residential and commercial properties. These dangers might seem short-term but they can grow gradually without even you noticing and make a miserable condition.
Big leaks from small cracks or holes
Extreme water damage
Mold growth from clogged gutters
Pest activities
Higher repairing costs
Property value gets reduced
Trust Roof Rangers for The Best Roofing Solutions in Your Locality
Apart from fast food joints, we also serve local distributors to other industries such as hotels, hospitals, shopping malls and all. Our company is a great joint of all the top-class local service providers throughout many states. We have a very professional team in order to give you the best solutions for all your roofing problems within an affordable budget. Whether it is repairing your property roofs or replacing them, all the services have a one-stop solution. Just give us a call at 844-334-1444 and we will connect you to a suitable local service distributor accordingly. Find your local pros here.