Different Types of Roofing Styles
Your house roof can be of a variety of styles. Different styles of roofs have different effects on the roofing system. These styles can affect factors such as functionality, durability, structural integrity, and architectural design. While it might be confusing to choose the right style of roof, Roof Rangers can help you with that. We comprise a vast network of contractors who are the best in the roofing industry.
They can assist in picking the right roofing style. But that's not all; they are the local experts in various roofing services such as installation, maintenance, repair, replacement, and more. Call 844-334-1444 to schedule an appointment with our contractors and choose the roofing style most suited for your house.
Roofing Styles You Can Choose from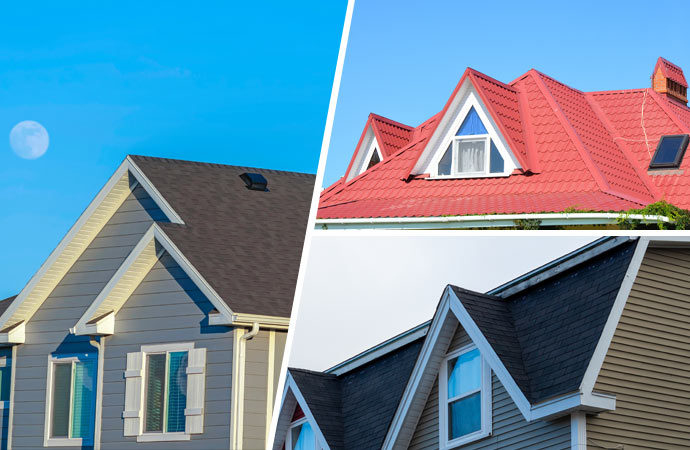 Trust Roof Rangers' Contractors with Your Roofing System
As one of the main structures of the house, any work related to the house's roofing system should be given to someone reliable. That being said, Roof Rangers' network of contractors are the local experts for any roofing-related issues. They have the necessary tools, equipment, and knowledge to complete the work with the utmost professionalism. Do not wait, and call us at 844-334-1444 to find your local contractor.