Roof Insulation Installation for Your Home
Do you know that indoor heat is lost through the roof? An uninsulated home has difficulties keeping the indoor environment warm. Insulating your roof is an effective way of reducing heat loss and saving heating bills. A correctly installed insulation will pay for itself many times over the course of its lifetime.
Roof Rangers is connected with the finest craftsmen in the roofing industry. We can find you licensed & qualified roofing contractors to install your roof insulation. The contractors we offer are heavily tested for their skills, knowledge, and experience. Hence, you should know that you are getting the absolute best team in your local area when you choose Roof Rangers. Call us at 844-334-1444 to find a certified roofing contractor for your roof.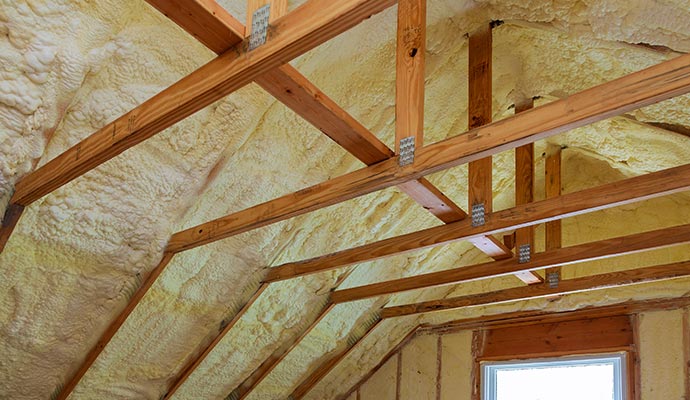 Insulation Done Right The First Time
Roof insulation is a great investment and you don't want any flaws that will sneak up on you at a later time. Therefore, you should only trust the certified professionals we offer here at Roof Rangers. They have the necessary machinery, resources, & skills to install your insulation the proper way. They will ensure it functions as it should and keeps your home's indoor environment comfortable.
Whether you have a loft or a flat roof, contractors chosen by Roof Rangers will have the expertise to insulate it. Options for insulating your roof include:
Polystyrene insulation
Glasswool insulation
Rockwool insulation
Cellulose insulation & more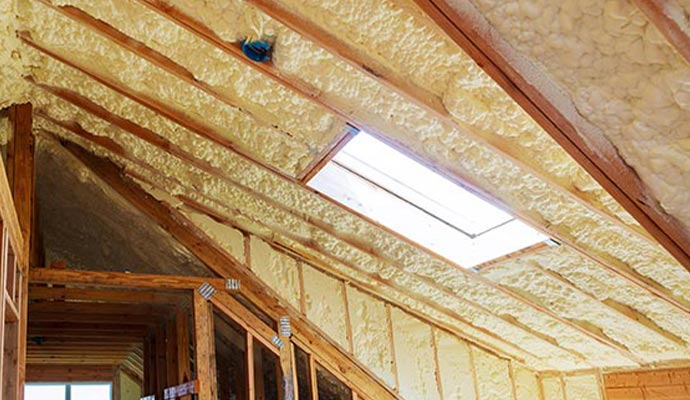 Types of Insulation
There are many types of insulation available in the industry today. They are:
Roof insulation batts
Spray foam insulation
Loose-fit insulation
Structural insulated panels & more
Let Roof Rangers Find You A Roofing Expert!
If you are looking for roof insulation that will last in the long run, then let Roof Rangers help you find the best roofing contractor near you. We have a wide network of roofing professionals who can provide effective installation for roof insulation. Click here to contact us online or call us at 844-334-1444 to talk to us directly.