Roof Insulation Services
According to research, roof insulation can save 10% to 20% of energy consumption which will significantly reduce your monthly energy bill. Apart from this, insulation seal the cracks in the roofing system. Consequently, it will protect your home from moisture from rain or snow. Roof insulation isn't a DIY project, you must take professional assistance from a reliable roofing contractor.
To prevent mold and other moisture-related damages, Roof Rangers can connect you with a network of qualified roof insulation service providers. Our listed licensed professionals have the expertise and cutting-edge tools to provide you with superior roof insulation service. Call us at 844-334-1444 if you're interested in contacting the best local roofing contractors to install insulation in your home for maximum energy efficiency.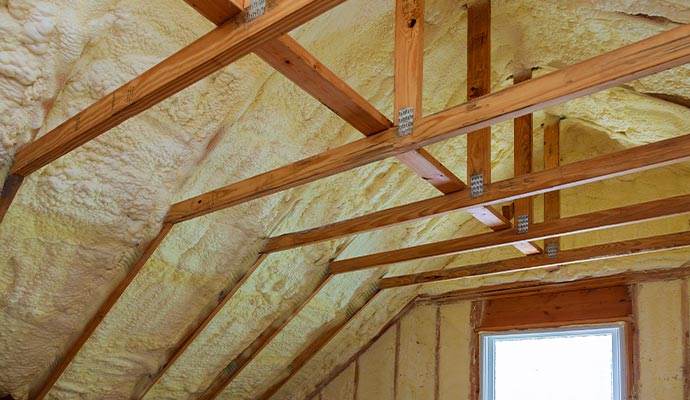 Add Protection & Increase Your Roof's Lifespan
Insulating your roof also adds a protective barrier. A roof's ability to withstand the weather over time depends on the quality of insulation used. So, it's important to take that into account when making your selection. While this benefit of roof insulation may not be immediately visible, it will become increasingly apparent as the roof ages. The lifespan of the roof will be greatly increased by adding a protective layer.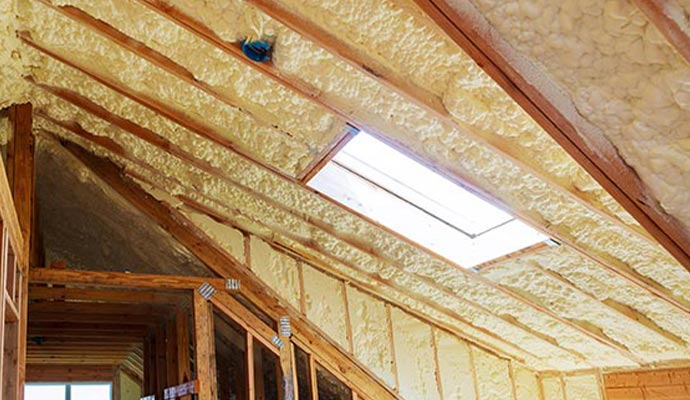 Prevent Your Home from Moisture Problems
Snow melting on an uninsulated roof can cause ice dams when temperatures rise above freezing. A roof is particularly vulnerable to the long-term effects of moisture, ice dams, and condensation. Insulated roofs seal tiny cracks and holes in the roof, preventing rain and melting snow from entering your property. Roof insulation from Roof Rangers' contractors will protect your home from being damaged by moisture.
Schedule Your Roof Insulation Service Today
Don't let yourself go through another winter season with high energy costs. Consider insulation services instead! You can rest assured that the qualified and honest roofers who are listed here at Roof Rangers will provide you with a reasonable plan for the installation, repair, or replacement of your roof. Call us today at 844-334-1444 or find your local contractors by clicking on the link.