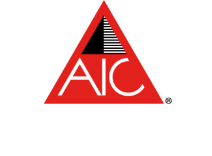 AIC Roofing & Construction Inc
Professional Roofing Contractor in Lexington, KY
AIC Roofing & Construction, Inc. opened in 2003 with the belief that we could provide a better roofing experience to our customers by consistently exceeding expectations. Our team is knowledgeable, hard-working, and courteous to everyone we come in contact with. We believe that choosing to specialize in fewer services allows us to truly focus on being the very best at what we do: Shingle Roofing, Siding, and Gutters. As a result, we are able to provide you a home service that will meet your needs in a way that puts the customer experience first.
What Sets Us Apart From Other Companies
Our name reminds us of our core values.
Affordability – We strongly believe that every family should be able to live in a home with a good roof over their heads. We also know the need for our service often times comes at the worst possible time, so we offer financing options to give our customers payment flexibility.
Integrity – This is the foundation of AIC Roofing & Construction – doing the right thing even when no one is looking. You can rely on us, to be honest in our findings up on your roof and to deliver what we promise.
Consistency – We have a proven step-by-step process for every job to deliver you the same level of service, quality, and detail on every job, regardless of size. We firmly believe that in doing so our product is better, and our customer experience is the best it possibly can be.
---
Services Provided by AIC Roofing & Construction Inc
Commercial Roofing
Roof Repair
Roof Replacement
---
Customer Reviews for AIC Roofing & Construction Inc
(5.00 out of 5) -
2 reviews
My roof was old, saggy, and damaged and I needed to get it replaced and AIC did a great job inspecting my roof, helping ...
Review Source:
I had a great experience using AIC to install new siding on my house. Re siding your home is a big investment so it took...
Review Source: